Replacement Chevrolet Keys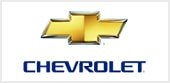 Our auto locksmith Chevrolet services have definitely been big in Manchester. Now that these cars are all the rave, there are quite a few on our streets. All these cars need an auto locksmith company that they can rely on whether it's early in the morning or in the middle of the night. At Auto Locksmith Manchester, we don't have downtimes and we don't have off days. This guarantees that when your Chevrolet key accidentally breaks or goes missing, you will not be stuck in the middle of nowhere waiting for help that will be a few days late.

However, our service doesn't start and end with that. Any Chevrolet owner will appreciate the need to have something reliable to work with in their car and we have invested a lot to ensure that the quality of our service brings results that last. From hiring top locksmiths to sourcing for only high-quality keys, when we provide you with any service, we believe it will be a long time before you have to see and auto locksmith again.




0161 7110081

info@carlocksmithmanchester.co.uk