Replacement Daewoo Keys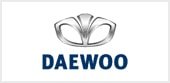 If you're still driving a Daewoo then you may be familiar with the challenge of getting auto locksmith Daewoo services in a city such as Manchester. Although the company has shut down, they were a major producer of cars when they were still active and this means that there are still plenty of Daewoo cars on Manchester streets. As these cars age, certain problems will become more common and among these are Broken Keys. Keys age just like any other part of the car even if they don't, the locks in the doors and the ignition will and this could lead the key to break or get stuck.

It's not always easy to find an auto locksmith who understands these cars' locks and keys even in Manchester. Rather than go from one locksmith to another hoping to find someone who can help, you can instead come to us at Auto Locksmith Manchester. You can be sure that we'll know just what your Daewoo needs. Our years of experience will guarantee that.




0161 7110081

info@carlocksmithmanchester.co.uk