Replacement Dodge Keys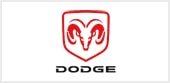 There was a time when the Dodge badge was barely known in UK but nowadays our auto locksmith Dodge services are not short of takes. These vehicles offer the drivers more power than you'll find in regular cars. This is why Dodge vehicles include SUVs, muscle cars and pickup trucks. Despite the rise in popularity of these cars, you may not find that many locksmiths who have the skills needed to take on certain problems. Because certain systems vary from one vehicle to another, it's important to ensure that your auto locksmith is familiar with your car's system.

Instead of gambling one someone you're not sure about or going for to the dealer for an unnecessarily expensive solution, talk to us at Auto Locksmith Manchesterinstead. Even when you have these American cars, you will find that our people aren't lucking in the skills needed to handle any issue. Whether you've locked your key in the car or lost your key entirely, there is a suitable solution for you in our kit.




0161 7110081

info@carlocksmithmanchester.co.uk