Replacement Fiat Keys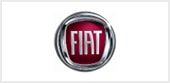 Fiat is one of the few vehicle brands that makes affordable cars look really cool and at Auto Locksmith Manchester, we are also trying to ensure that our auto locksmith Fiat services give our clients the best balance of quality and affordability. Fiat has been providing drivers all around the world with a wide range of amazingly designed cars that come in many amazing designs. The vehicles are also designed with a lot of practicality in mind and when you buy a Fiat, you usually get a car that is good for your pocket, good for your location and good for your image.

However, you image only suffers when you're stuck for hours by the side of the road because you don't have a good locksmith on speed dial. We are that auto locksmith that you should have on speed dial because we are as reliable as you can get. We respond rapidly to any calls by our clients and we always come ready with a solution. You can call us to get more information or to ask for our services.




0161 7110081

info@carlocksmithmanchester.co.uk