Replacement Ford Keys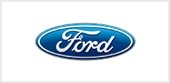 Ford is currently producing some of the most exciting cars on Manchester streets and we are doing all we can to ensure that Ford drivers can also get excited about our auto locksmith Ford services. Although we've been providing these services for a while, there has been a rise in the number of drivers who need these services. Unfortunately, this great need has resulted in many substandard auto locksmiths springing up around the place. Although you may feel like you have no option but to go for these unproven services, we are here to show you that you do have other options that are much better.

In our company, we provide services that don't just make the industry standard but exceed these standards. From our response time, the quality of our keys and locks and the skills of our auto locksmiths, you can always be sure that you're getting something that is worth every pound you spend. We are also quite affordable so you get a good deal no matter how you look at it.




0161 7110081

info@carlocksmithmanchester.co.uk