Replacement Jeep Keys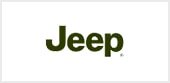 The king of off-roaders needs auto locksmith Jeep services that are worthy of the name. This is why Jeep drivers in Manchester turn to us at Auto Locksmith Manchester when they have a problem with their jeep locks or keys. It's easy to know what we do just by looking at our name but you may not realise how well we do it. The best way to know how well we do what we do is to ask the Jeep owners who've benefitted from our services. Services of the quality and convenience that you find with us can't be found with many auto locksmiths in Manchester. Since Jeeps are American, some auto locksmiths have also not bothered to see what the cars are about. When you take your car to these auto locksmiths, you will have quite a bit of disappointment coming your way.

Luckily for those in Manchester, you can now access our service anywhere in the city and in the nearby towns. Get in touch with us today for a free quote.




0161 7110081

info@carlocksmithmanchester.co.uk