Replacement Land Rover Keys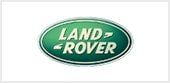 It has been shown over and over that when it comes to luxury SUV, Land Rovers are the cars to beat and we've also shown that when it comes to auto locksmith Land Rover services in Manchester, you just can't beat Auto Locksmith Manchester. Land Rovers are an excellent car if you're looking to make a statement and they offer a great balance between luxury and performance but all the balance in the world doesn't make them immune to the occasional issue. Issues such as Broken Keys are not unheard of and losing your car keys isn't that hard either. Having a reliable auto locksmith service in such a situation can make a world of difference.

We are that difference for you here in Manchester and we have faithfully served Land Rover owners for many years. Whether it's a Range Rover, a Discovery or a Freelander, we have the technical skills and equipment to handle any problem you may encounter. We are also very affordable so call us today for an estimate.




0161 7110081

info@carlocksmithmanchester.co.uk