Replacement Mazda Keys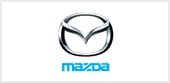 While the Mazda brand doesn't enjoy the same lofty status as other car manufacturers, their cars have proven to be every bit worth the money and we too try to ensure that our auto locksmith Mazda services are worth every coin you'll spend on them. Thanks to Mazda cars, many people have been able to enjoy sporty cars that are well designed and don't come with the eye watering prices of other brands. One of the best things about Mazda cars is that their low cost also comes with low running costs, ensuring that you can enjoy your car for long without going broke.

One of the affordable services that you should always take advantage of when you need it is the auto locksmith Mazda service from Auto Locksmith Manchester. The affordability of our service isn't just about low prices, it's about providing for a brand that has served Manchester drivers reliably for many years. You can talk to us if you need to know more about our pricing so call us today.




0161 7110081

info@carlocksmithmanchester.co.uk