Replacement Mini Keys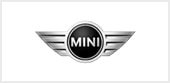 If there is one word that can describe the Mini as a car, it would be impressive and many Mini drivers have used the same word to describe our auto locksmith Mini services. At Auto Locksmith Manchester, we ensure that any car that needs our services gets the best in terms of quality. So if you're looking for a replacement lock or key, you'll know the product we hand or install for you is good value for your money. However, our service extends beyond that. We are also keen to ensure that every customer who calls us gets the best service available. Whether you need our help outside the city or in the middle of the night, you can count on us to show up and help you as quickly as possible.

We have a lot of experience providing our services to Mini cars of all types and of all ages. Whether it's a classic Mini or something fresh off the factory line, we have auto locksmith solutions that will be everything you need.




0161 7110081

info@carlocksmithmanchester.co.uk