Replacement Mitsubishi Keys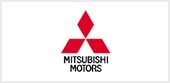 Mitsubishi vehicles are the go-to cars for those looking for something that can provide heavy duty services at an affordable costs our auto locksmith Mitsubishi Motors services is just what your heavy duty car will need for any lock and key problem. Thanks to our years or experience, we can now assist any Mitsubishi driver when they need a replacement key or have some other lock and key issue that they need handled. However, we also understand that it's more than just about handling the problem in such times. It's also about how well the problem is handled. Auto Locksmith Manchesterhas a long history of handling such issues quite well, something that has endeared us to many Mitsubishi car owners.

Our services aren't restricted to only the heavy duty vehicles. Even those with saloon cars such as the Lancer will still be able to benefit from our all-inclusive services. With our roadside assistance service, we can get to you wherever you may be in Manchester. Call us today for more information.




0161 7110081

info@carlocksmithmanchester.co.uk