Replacement Peugeot Keys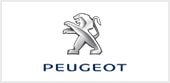 Our auto locksmith Peugeot services are quite popular in Manchester thanks to the many residents who drive these cars. These French cars have proven to be quite durable and are considered highly reliable by their owners. The new models of the car are also well suited for going around the small streets you may find in some parts of the Manchester. When it comes to getting auto locksmith services for your Peugeot, it's important to talk to a service provide with the necessary skills and experience. Almost anyone can claim to have the skills and experience needed but the only way to know is to see what other Peugeot owners have to say.

Over the years we've helped many Peugeot drivers who ran into some key trouble. Location isn't an issue for us thanks to our service vans. These portable workstations enable us to go to where our customers are, ensuring you don't waste any more time having your car towed. Call us today if your Peugeot needs a replacement key.




0161 7110081

info@carlocksmithmanchester.co.uk