Replacement Porsche Keys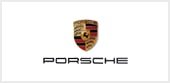 There's hardly any luxury car with a name that sounds better than a Porsche and just like the car, our auto locksmith Porsche service comes with all the comforts you'll want from such a service. In our experience, Porsche owners are particularly selective and with good reason. These cars are highly sought after and they cost a fortune even after a number of years. There are still many classic Porsches that are going for eye watering amounts. The thing that makes these cars so special is the attention to detail that goes into making them. We try to put the same level of attention when we prepare Replacement Keys for Porsche cars. Our experience has enabled us to give the Porsche drivers in Manchester just what they want over the years.

We also come to you when you need our services. This means you don't have to worry about the cost of towing your car or the time you'll waste in the process. Call and talk to us today about getting the best service for your car.




0161 7110081

info@carlocksmithmanchester.co.uk