Replacement Saab Keys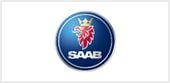 Among car lovers, SAABs are always an interesting topic of conversation and when people need auto locksmith SAAB services, we rarely fail to get mentioned because we're just that good when it comes to these cars. SAABs were not without their production faults and it's not rare to hear about a key or lock issue in a SAAB. When this happens in Manchester, you'll want a local expert to have a look at the problem so you don't have to waste a fortune dealing with dealers. Thankfully, our company is everything you'd need in such a situation. We spent a lot of time understanding the locks and keys of various car models and when it comes to SAABs, there are no surprises as far as we're concerned.

Because of what we do, many Manchester SAAB drivers have been able to go about their business without worrying about what they'd do if their key breaks or gets lost. Call us today if you need to know anything about your SAAB's auto locksmith needs.




0161 7110081

info@carlocksmithmanchester.co.uk