Replacement Skoda Keys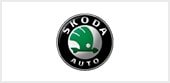 If you're thinking that there's just nowhere to get a reliable person when you need auto locksmith Skoda services, we can assure you that you are yet to exhaust all your options. Many customers have wondered why they ever bothered with other auto locksmiths after discovering our services and this is because our customer-centred business model is designed to ensure that the customer has the most gains to make when we provide our services. Manchester isn't short of people claiming to be professional locksmiths but not that many are standing up to provide services that can be described as truly professional.

We are always available which means that your call won't go unanswered even if you call us at two o'clock in the morning. We will also come to you because roadside assistance is part of the services that we offer. This service is a great choice if you're not looking to spend more money on a tow truck. The best part is that our auto locksmith Skoda services are always affordably priced.




0161 7110081

info@carlocksmithmanchester.co.uk