Replacement Smart Keys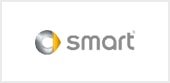 The convenience of a vehicle like the Smart is hard to overlook on the streets of a city like Manchester and we try to ensure our auto locksmith Smart services provide our customers with a similar level of convenience. For many people, Smart is the most convenient way of travelling through streets that can get as congested as those in Manchester. The size of the cars is also great for when you need parking space. However, the unique design of these cars doesn't make them immune to lock and key problems. These are unavoidable in some instances whether it's about the key breaking or just getting lost. Sometimes the transponder may even become unresponsive.

It doesn't matter what type of situation your locks or keys are putting you in. As long as you're in Manchester, we are here to ensure that your journey can proceed without a hitch as soon as we do what we do best. The value of what you pay for the services we provide is always clear to see.




0161 7110081

info@carlocksmithmanchester.co.uk