Replacement Subaru Keys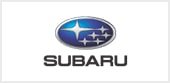 Subaru vehicles have come a long way from the rally cars we've known them to be and as we provide our auto locksmith Subaru services to Subaru drivers all over Manchester we are keen to ensure that we stay with the brand every step of the way. Even as the brand branches out to more family friendly vehicles, we too are changing our approach to service delivery and sometimes we even change the tools and machines that we work with to ensure that all the services we deliver are of the best quality available in the market.

Quality matters to us just as it does to any Subaru driver. Subaru vehicles are known for their high performance nature and such vehicles are only able to achieve this because they are made and serviced with high performance in mind. Our services are also delivered with high performance in mind and we're always eager to deliver on our customers' needs faster and better than any other service provider in the area so reach out to us today.




0161 7110081

info@carlocksmithmanchester.co.uk