Replacement Suzuki Keys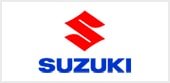 Whether you need something for your everyday drives you'd like something like a high performance bike, it's nice to know that Suzuki will always have your back and this is exactly how we'll always have your back whenever you need an auto locksmith Suzuki service. Manchester isn't short of people who drive Suzuki cars. As a Japanese brand, this is one of the brands that people know they can always turn to when they need a hardy car that will last for years without costing them a fortune in maintenance costs. Likewise, Suzuki drivers have also known that we are company that they can go to when they need auto locksmith Suzuki services at affordable rates and results that will last for a long time. The reliability of our services has resulted in a large customer base for our company in and around Manchester.

When you come to us, you'll be following in the footsteps of many Suzuki drivers who've tried us out in the past and you too are in for a surprise.




0161 7110081

info@carlocksmithmanchester.co.uk