Replacement Toyota Keys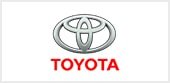 The good thing about driving a Toyota is that even when it needs auto locksmith Toyota services, you're always sure that you can get the service you need without going broke. The ease with which you can get what you need for your Toyota is one of the factors that has been pulling customers towards this brand for many years. This brand is big in all parts of the world and many of our customers in Manchester are in fact Toyota drivers. It's not a quality issue, it's just that Toyota cars have always been abundant thanks to their affordable prices.

However, these cars are more than just an affordable entry to vehicle ownership. When treated the right way, Toyotas will serve you quite well for many years. We are also keen to see your Toyota serve you for many more years and this is why when you need our auto locksmith service, we don't cheat you on the quality. Give us a call to find out what we have to offer.




0161 7110081

info@carlocksmithmanchester.co.uk