Replacement Vauxhall Keys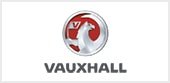 We always have time for any client who needs auto locksmith Vauxhall services here at Auto Locksmith Manchester. Our company's brand is built on providing the people of Manchester with a service that suites them from all perspectives. While the dealers may be trying to charge you an arm and a leg or while other cowboy auto locksmiths are trying to pass off poor quality service as the best that you can get, we are just trying to serve Vauxhall drivers to ensure that they keep their cars on the road for as long as possible.

There's no telling when you may need an auto locksmith in Manchester but you can always know that there's at least one company that you can entrust your Vauxhall to and that is us. Because we've worked in the industry for so long we know what's good for your car and what will work better than any other solution. Call us today for our 24-hour roadside assistance service or even if you'd like a free quote.




0161 7110081

info@carlocksmithmanchester.co.uk