Replacement Volkswagen Keys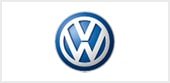 The Volkswagen is one of the most impressive cars in the industry and as we provide our auto locksmith Volkswagen service, we are always looking to see that you get the best. What makes Volkswagen cars so impressive is that despite the high quality vehicles produced and the fact that they are German made, they are still quite affordable. This is how we know that Volkswagen drivers are discerning individuals who understand the need for quality at an affordable price. Quality doesn't always come with affordability in Manchester, especially when all you have is the dealer when you need a replacement key. However, there is at least one auto locksmith company that will still provide you with what you need and that is Auto Locksmith Manchester.

We have a consistent price structure so you always know that our prices don't flip just because it's convenient and as for the quality, the many Volkswagen drivers we've served over the years can testify to the good work that we do. Get your replacement key from us today.




0161 7110081

info@carlocksmithmanchester.co.uk