Replacement Volvo Keys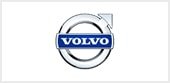 Volvo vehicles seem to have gotten better with time and their brand of luxury vehicles are now competing with the very best brands in the market and this is why there are plenty of customers who've needed our auto locksmith Volvo services in Manchester over the years. Breaking or losing a key isn't something that can change just because you're in a different car model. However, the possibility of your key breaking at some point increases when you've been using the same key for a while. If this happens to your Volvo key, don't make the mistake that many drivers make, which is to rush to the nearest auto locksmith.

Take time to find out who the experts are in such matters. You'll find that in Manchester, one company is frequently mentioned as the one that you should turn to when it comes to such luxury vehicles; Auto Locksmith Manchester. Here in Manchester, the drivers know our work quite well and there is no Volvo model that is beyond our skills when you need a key.




0161 7110081

info@carlocksmithmanchester.co.uk